Properly categorising waste according to its type is a preliminary step that should be done to determine the most appropriate management, treatment and disposal methods for special waste, as well as any administrative obligations to fulfil.

WHAT IS SPECIAL WASTE ACCORDING TO REGULATIONS
According to the provisions laid down by the legislator, waste is considered "Any substances or objects from human activities or natural cycles, which the holder discards or intends to discard or is required to discard" (Italian Legislative Decree 152/2006 – Consolidated Environmental Act). These materials are then further divided according to their origin, into urban waste and special waste, and according to their characteristics, into hazardous waste or non-hazardous waste.

The following are considered special waste:
industrial processing waste;

commercial waste;

waste from the recovery and disposal of waste, the sludge produced from water treatments and waste water purification and from fume reduction;

waste arising from healthcare activities;

deteriorated and obsolete machinery and equipment;

end-of-life motor vehicles, trailers and such and their parts;

other.
All waste must be categorised according to an ID code which is set by the EWC List of Codes (ELW), a coding system that identifies and lists all the possible individual types of waste. The list is organised into twenty chapters, each with a variable number of sub-chapters. The ID code is formed of 6 digits: the first two indicate the chapter, the second two the sub-chapter, and the third two the specific nature of the waste compared with the first two categories or its incorrect classification. An asterisk in the code indicates hazardous special waste.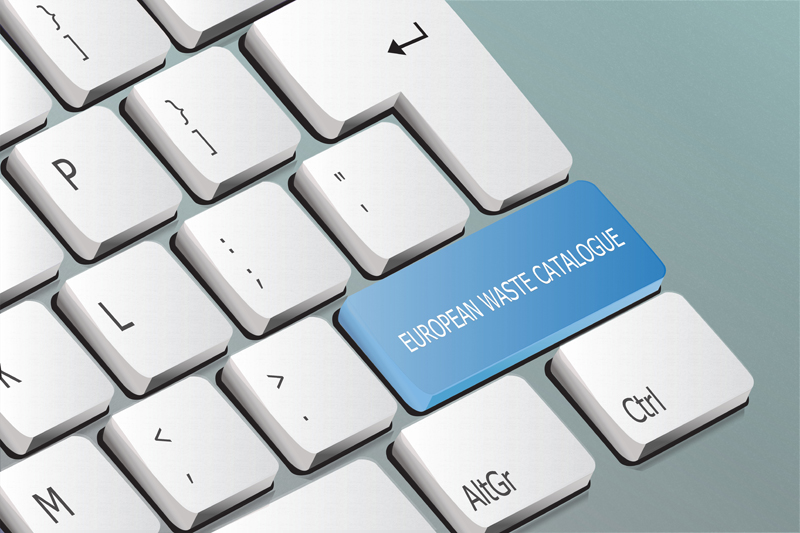 HOW DOES CORRECT MANAGEMENT OF SPECIAL WASTE WORK
The manufacturer is responsible for the cost and expenses for disposing of special waste, but it may use firms that handle special waste disposal and are enrolled on the Italian National Register of Environmental Management Companies, such as Riccoboni Spa, Grassano Spa and Eco.Impresa Srl. Environmental management companies handle the collection, transportation, site clean-up, trade and brokerage of waste, and can certify that the entire waste management process to authorised treatment and recycling centres or to final disposal sites happens in accordance with law.

If it is not possible to accurately categorise waste according to the items on the European List of Waste, because it cannot be clearly traced to a production cycle, or if it is not possible to establish the presence or not of hazardous characteristics, you need to proceed with
characterising the waste
. The characteristics are determined by collecting all the information required for safe management (such as the process which it comes from, the raw materials used or the substances which it may come into contact with) as well as any safety documents. This process may be supported by laboratory analysis, to be conducted at specialist facilities, which determines the exact level of concentration of pollutants.
Throughout the entire waste management process, the manufacturer still has the obligation to verify and check compliance with any procedural rules by the other subjects involved, up to arrival at the final destination for recovery or disposal.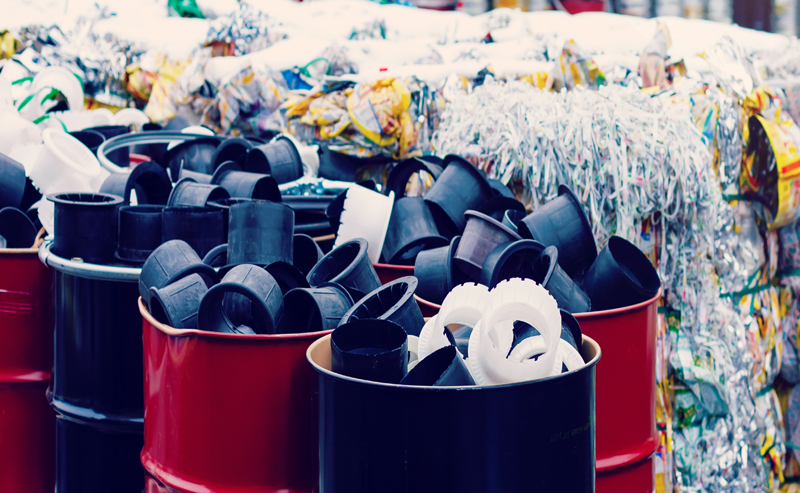 WHY CHOOSE RICCOBONI TO DISPOSE OF SPECIAL WASTE
Riccoboni Holding guarantees a flexible, efficient and highly reliable service for managing and disposing of special waste thanks to its operational capabilities.
Site clean-up and full-service environmental solutions
The Group has developed an operational model to release the waste manufacturer from any problems relating to waste management at the production site. Riccoboni offers complete solutions for the management of optimisation, reduction, treatment and disposal processes for all special waste produced at the plant and directly handles the relationship with the local authorities, regulators and certification agencies. Its experience also involves cleaning up polluted sites, and securing and redeveloping contaminated sites and areas.
Collection and transportation of special waste
Riccoboni has its own fleet of authorised vehicles for domestic transportation of hazardous and non-hazardous special waste pursuant to ADR regulations and also organises and oversees cross-border transportation of waste abroad.

Preliminary holding, storage and treatment of special waste
Riccoboni has two multi-purpose hubs where it handles the preliminary holding, storage and treatment of special waste. These hubs carry out different types of chemical-physical treatment of solid and liquid waste to ensure consistent product quality.
Recovery and disposal of special waste
The disposal of special waste is done by applying strict criteria of operational transparency and traceability for the client. The final destination for waste is determined based on its type, with the goal of minimising the environmental impact and encouraging material to be sent to supply chains that reuse and recover secondary and raw materials and recover energy. Riccoboni has well-established relationships with major Italian and European plants specialised in the final disposal of hazardous and non-hazardous waste.

Identification of special waste and technical and administrative support
Riccoboni directly handles the analysis service for correctly categorising and characterising waste, which it carries out at its own two chemical laboratories. Furthermore, it supports the waste manufacturer in handling any administrative obligations, such as keeping the loading/unloading records, providing the pre-completed waste identification form (F.I.R.), issuing the environmental declaration form (MUD) and launching specific notifications for cross-border disposal.