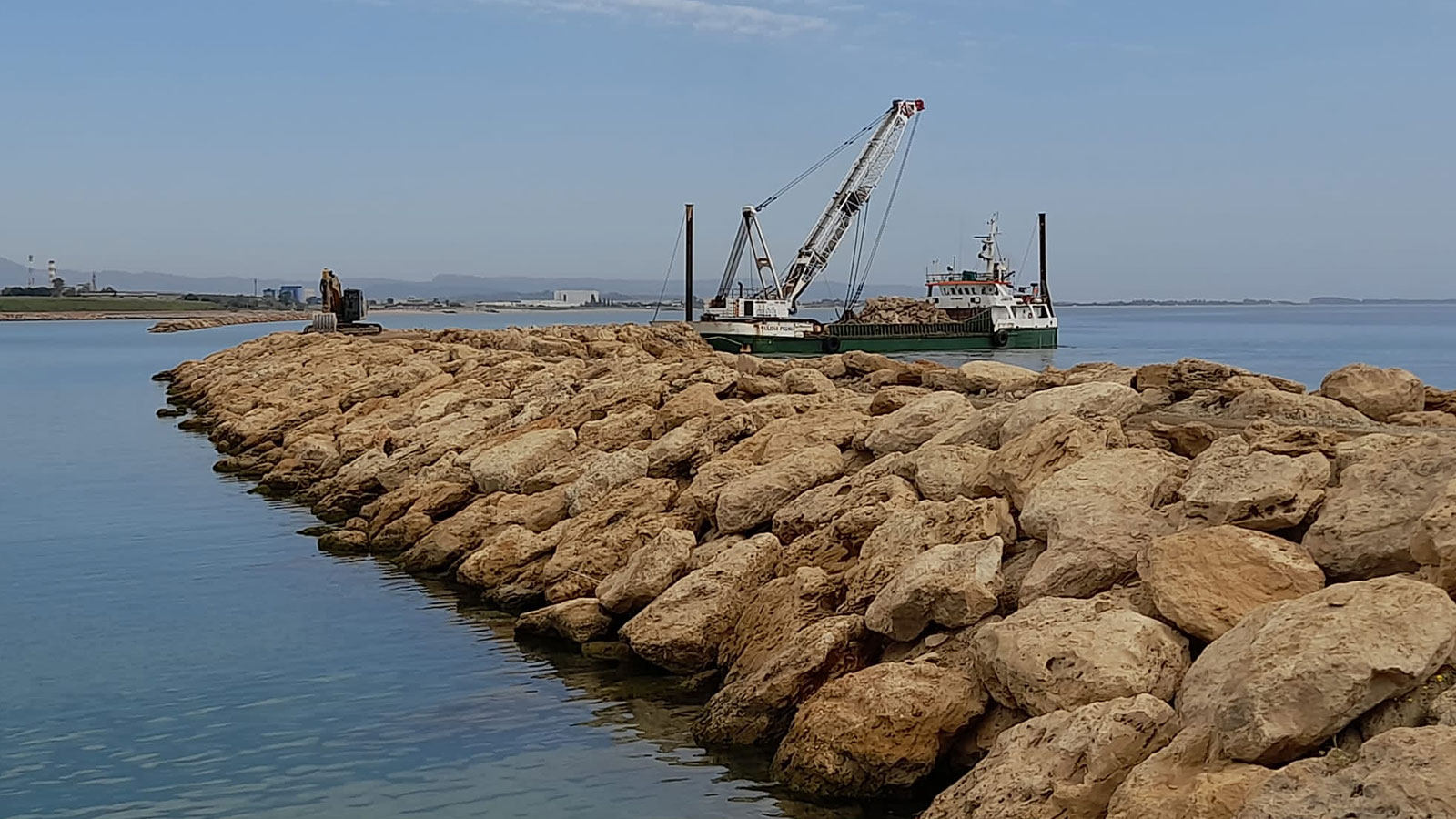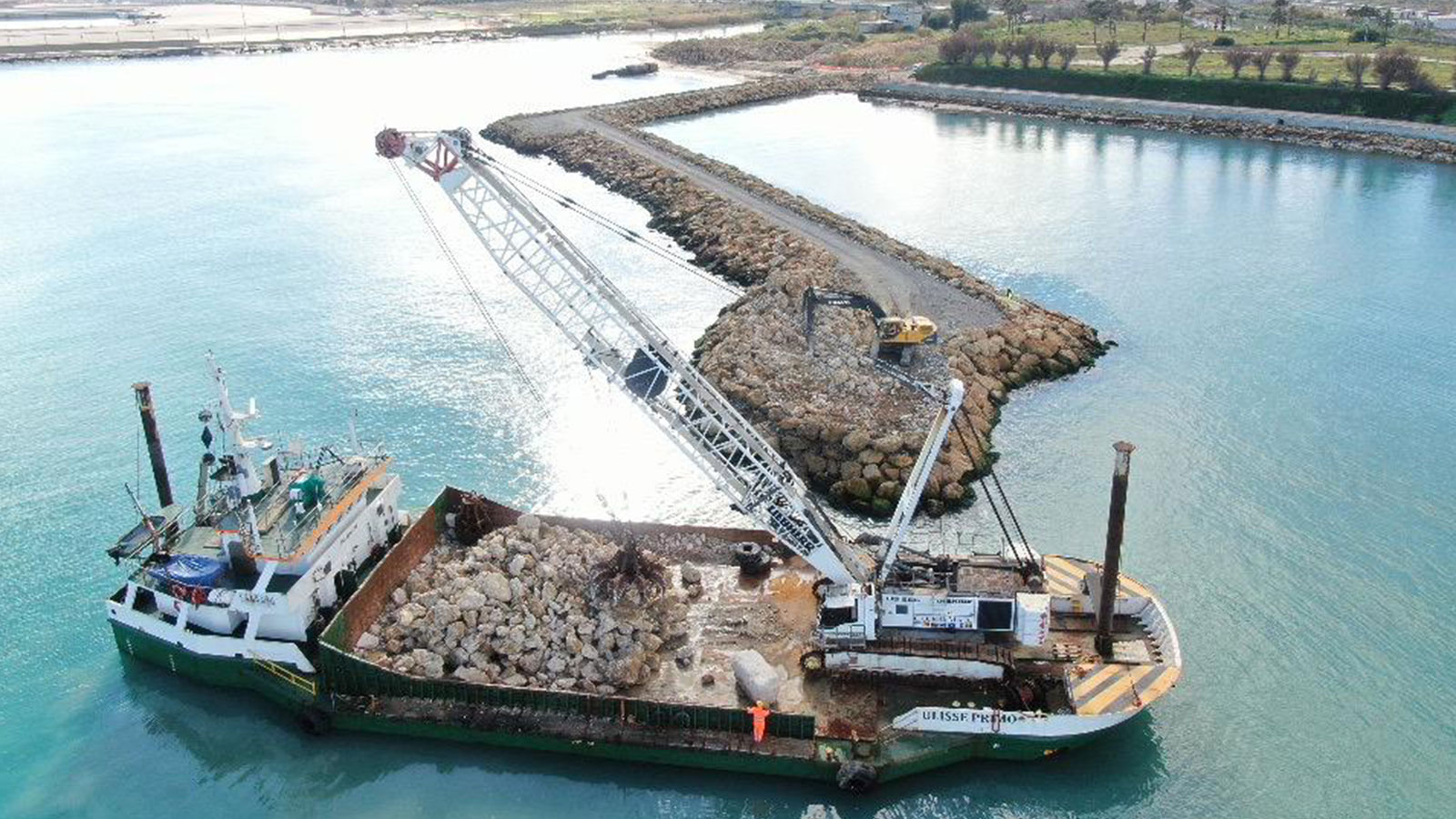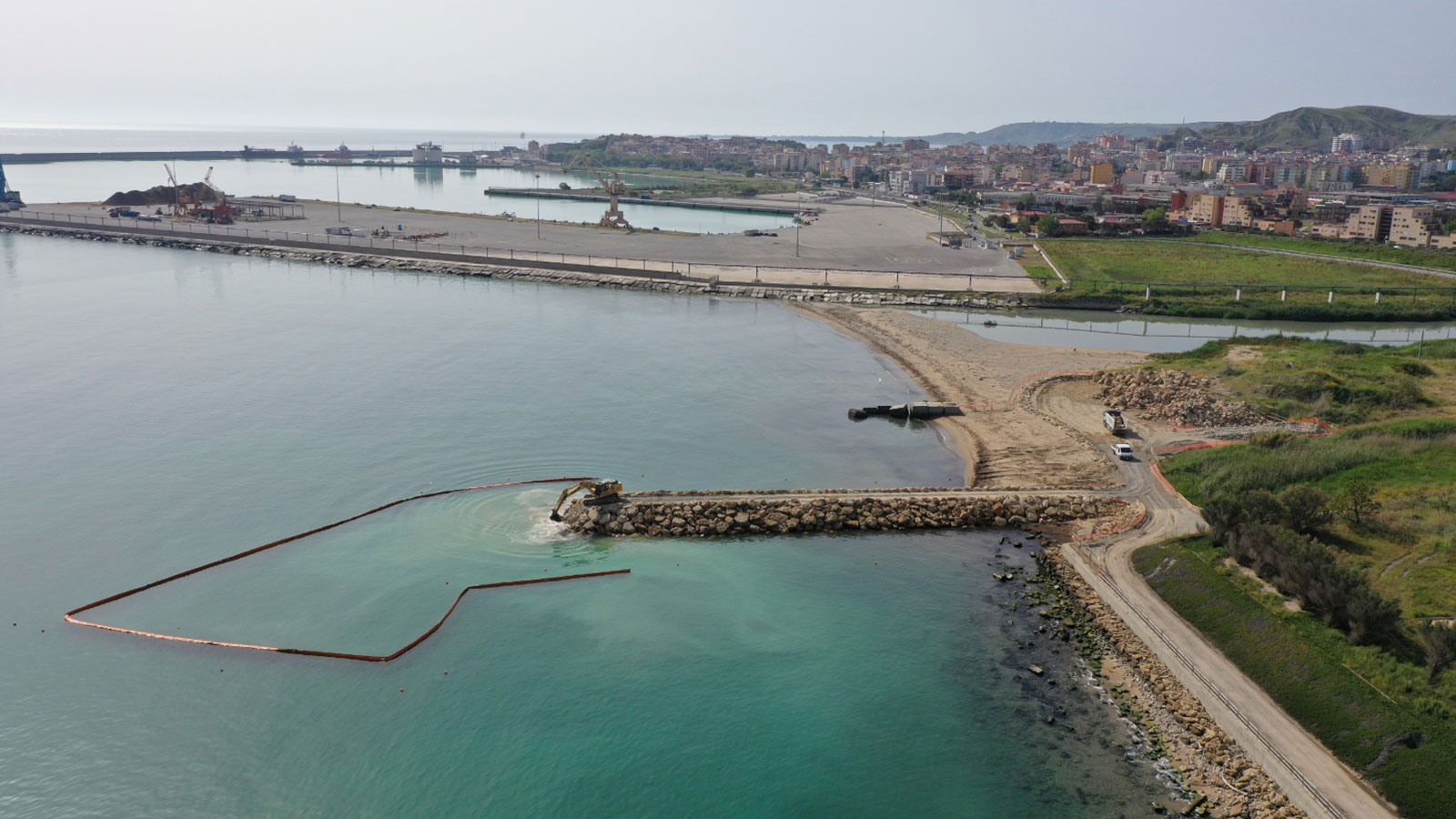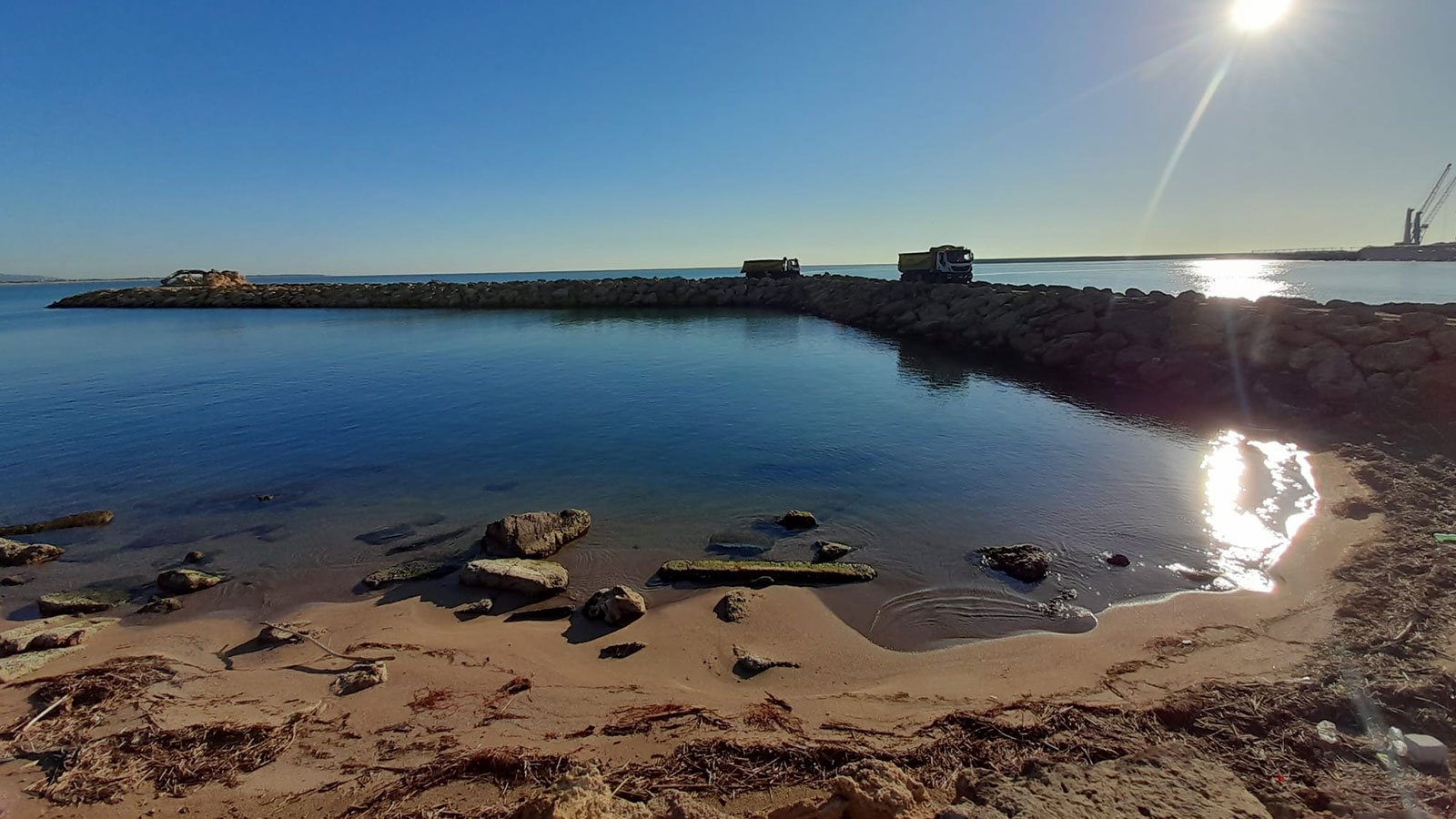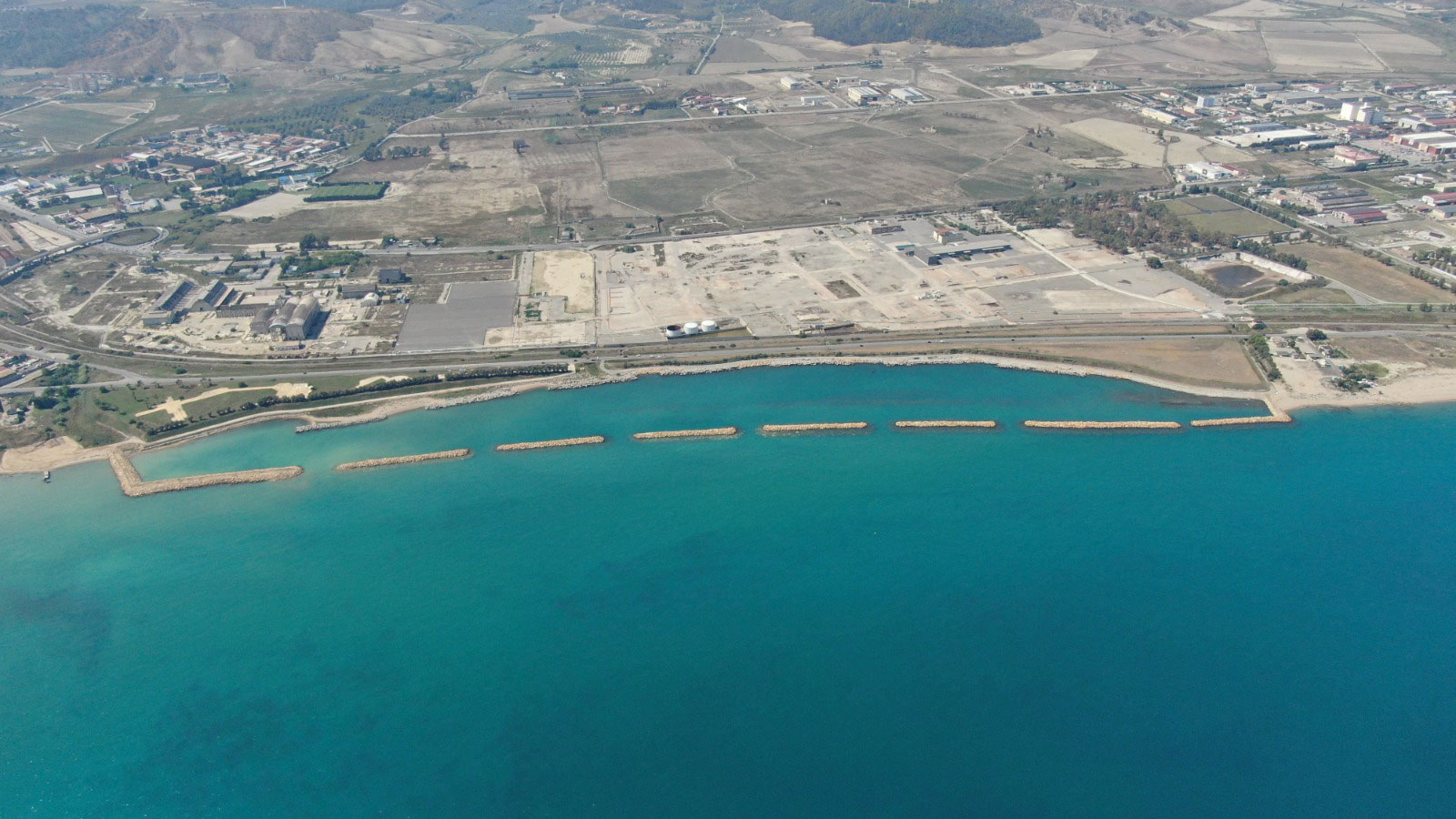 The entire complex is currently owned by Eni Rewind, which is in charge of cleaning up its soil and aquifer. Riccoboni S.p.A. was the specialist company in charge with carrying out the first clean-up operation authorised for the area, known as "Phase 1", under the Italian Ministerial Decree of May 2019.
Between January 2020 and October 2021, Riccoboni therefore built the hydraulic and maritime defence works in the section opposite the two landfill sites, considered essential for securing the coastline against erosion from the sea and extraordinary weather events and therefore for guaranteeing the subsequent phases of the clean-up, when any polluting materials found were removed.
The maritime work consisted of building eight sections of breakwater barriers, located along the length of the coastline, as well as two connecting diagonal groynes built onto the coast by the outer edges of the landfill sites. The protective alignment on the seashore measures about 1,100 metres in total and the barrier has an average depth of 4.5 metres. Once the sites had been redeveloped, the breakwater barriers needed to be re-profiled to sea level so they could keep helping protect the stretch of coast by Crotone.
As the group leader for this commission, Riccoboni S.p.A. handled the:
Coordination of the work;
Direct relationship with the client;
Technical coordination;
Construction site coordination;
Supplies of the material.